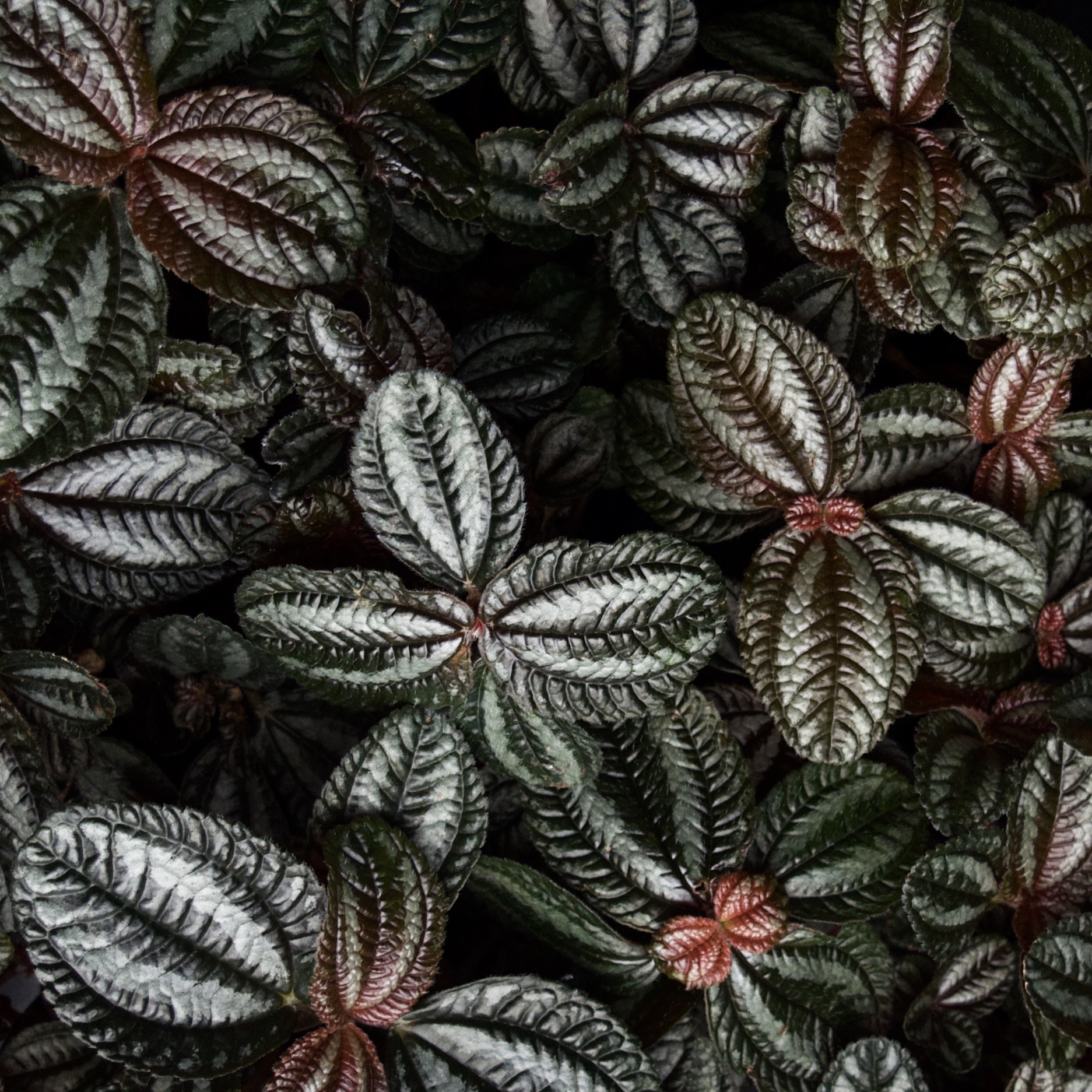 Spyloh Plant Shop
Pilea Spruceana "Norfolk"
Pilea Spruceana "Norfolk" plant in 4" plastic nursery pot
Pilea spruceana "Norfolk" has dramatic dark foliage and dark rose colored stems. The dark green leaves have silver stripes with a red undersid. This a very easy care house plant that enjoys bright indirect light, regular watering, and monthly feeding during the spring through fall.