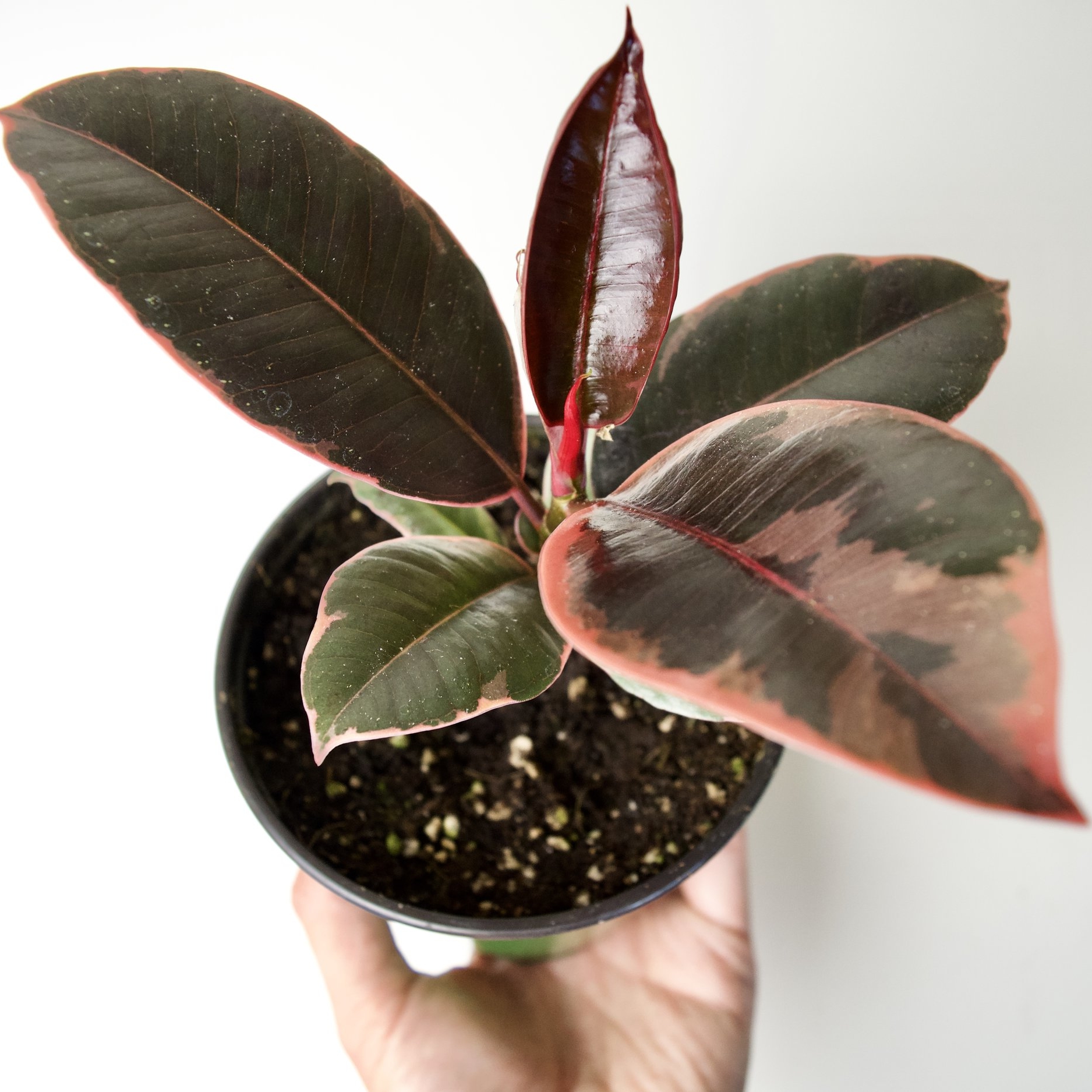 Spyloh Plant Shop
Ficus Elastica "Ruby"
Ficus Elastica "Ruby" in a 4" pot
The Ruby form of ficus elastica (rubber plant) has variegated pink and green foliage. It's an easy care house plant with beautiful foliage.
Enjoys bright light. Water when the the top inch of the soil is dry. Make sure all excess water can drain out the bottom.
This plant is poisonous and the rubber sap may irritate your skin. Be careful to keep it away from curious pets and children.